In this Brew Review we cover our latest Meet the Brewer event, a new personalised beer for the Tramway Museum and some upcoming events!
We are pleased to have been chosen to brew a personalised beer for Crich Tramway Village's pub – The Red Lion. This historic pub was formerly a public house in Stoke-on-Trent. It was rebuilt brick by brick in Crich Tramway Village and is now a popular destination of the village's recreated street scene.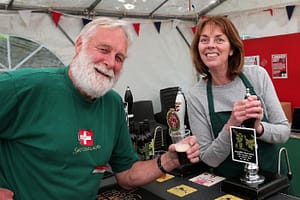 We used an original post card for the label design and the name chosen for the beer is "Matlock Hydro". This name was chosen to reflect Matlock's hey day as a spa town, when trams ran up and down Bank Road to Smedley's Hydro (now County Hall). Matlock Hydro should be just the ticket for visitors to the Tramway Village!
We chose a traditional English style golden ale at a strength of 4.3%ABV and it's been on sale from Easter 2019.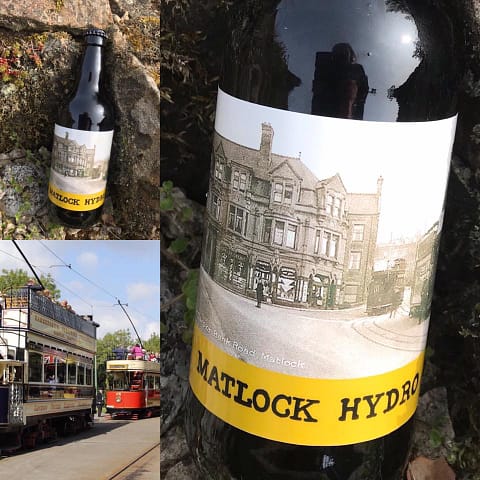 In March we were hosted by The Red Lion in Ripley at their monthly "Meet The Brewer" event. We had a great evening , had the opportunity to hand out some beer samples and give an insight into the brewing process. The evening was very well attended and we met some lovely folk , including rep's from Amber Valley CAMRA.
Following this event we have an upcoming "Meet the Brewer" event at The Crown in Matlock and we are also co-hosting a fine dining evening with Coghlans Cookery School.
Finally, we have added an option to the online shop for free delivery within the DE4 postcode region.